PowerDirector 16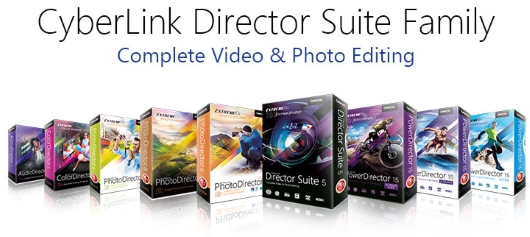 PowerDirector 16 to rodzina programów do tworzenia i edycji nagrań wideo. Umożliwia szybkie tworzenie filmów, dodawanie dźwięku, wzbogacanie ich o dodatkowe efekty dając fantastyczne profesjonalnie wyglądające nagrania.
PowerDirector 16 wprowadza edycję filmów na nowy poziom i oferuje wysoką wydajność, zaawansowane możliwości a przy tym przyjazny interfejs i łatwość użycia. Umożliwia edycję filmów, dźwięku czy kolorów a także posiada rozbudowane narzędzia do ulepszania nagrań. Zawiera także szereg dodatków nadających unikatowe efekty do nagrań czyniąc je bardziej profesjonalnymi i unikatowymi.
Rodzina PowerDirector składa się z kilku programów różniących się funkcjonalnością, dodatkami i efektami.
Warianty i edycje oprogramowania PowerDirector 16
-15%

PowerDirector 18 Ultimate to potężne oprogramowanie, które zapewnia proste i szybkie tworzenie profesjonalnych nagrań wideo. Jest...
525,46 zł brutto
427,20 zł netto
więcej »

-25%

PowerDirector 18 Ultra to oprogramowanie, które zapewnia proste i szybkie tworzenie domowych nagrań wideo. Dzięki innowacyjnym...
356,58 zł brutto
289,90 zł netto
więcej »
Jeśli nie znalazłeś/aś szukanego programu w naszej ofercie skorzystaj z zapytania ofertowego a my bezzwłocznie sprawdzimy jego dostępność i jeśli będziemy go w stanie zaoferować prześlemy ofertę cenową.